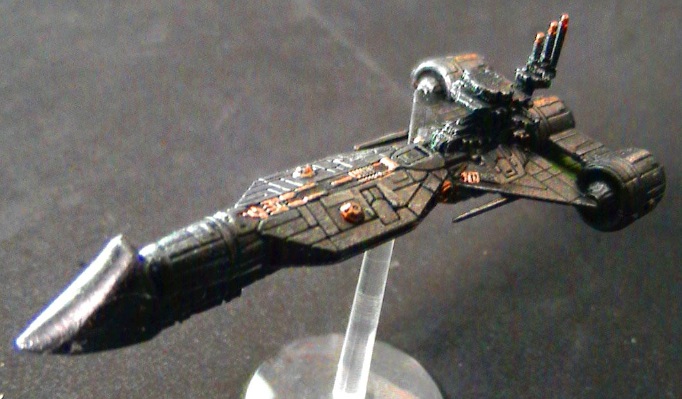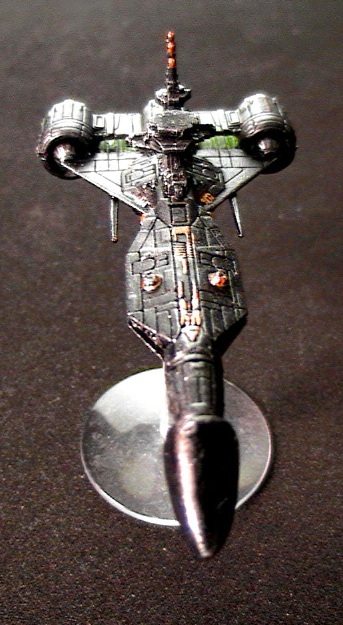 John Webber's excellent model for our Inquisition Corvette.
Battlefleet Gothic, Warhammer 40K, Fanatic Games, and all other registered marks herementioned are property of Games Workshop Ltd. All Warhammer 40K universe characters, images, and related marks on this and all linked pages are the property of their respective owners. Blackstone Six fully supports the Intellectual Property Policy published by Games Workshop. This site and all affiliated materials are in no way, shape, or form associated with Games-Workshop Ltd. or any of it's affiliates. Blackstone Six is for non-commercial purposes only. Any misuse of copyrighted materials is purely accidental.

Site idea, layout, design, programming and original images are the property of Outpost 10F and it's affiliates. No part of this site may be duplicated or copied without the explicit permission of Outpost 10F and Blackstone Six. Blackstone Fortress image rendered by Commissar Sonata Form. All HTML layouts and javascripts © Blackstone Six. Site founded by Commissar Sonata Form and Lord Admiral Acoron in July of 2001.
© Outpost 10F (www.outpost10f.com) 1997 - 2001. All rights reserved.